Making cakes is not something we do every week, but when Paira Daiza wants to celebrate
it's 25 th anniversary… well, you go the extra mile. This cake was designed by us, based on the
strong look 'n feel of the animal park.
Our design and its execution were very well received, although we're quite happy no-one
decided to actually take a bite.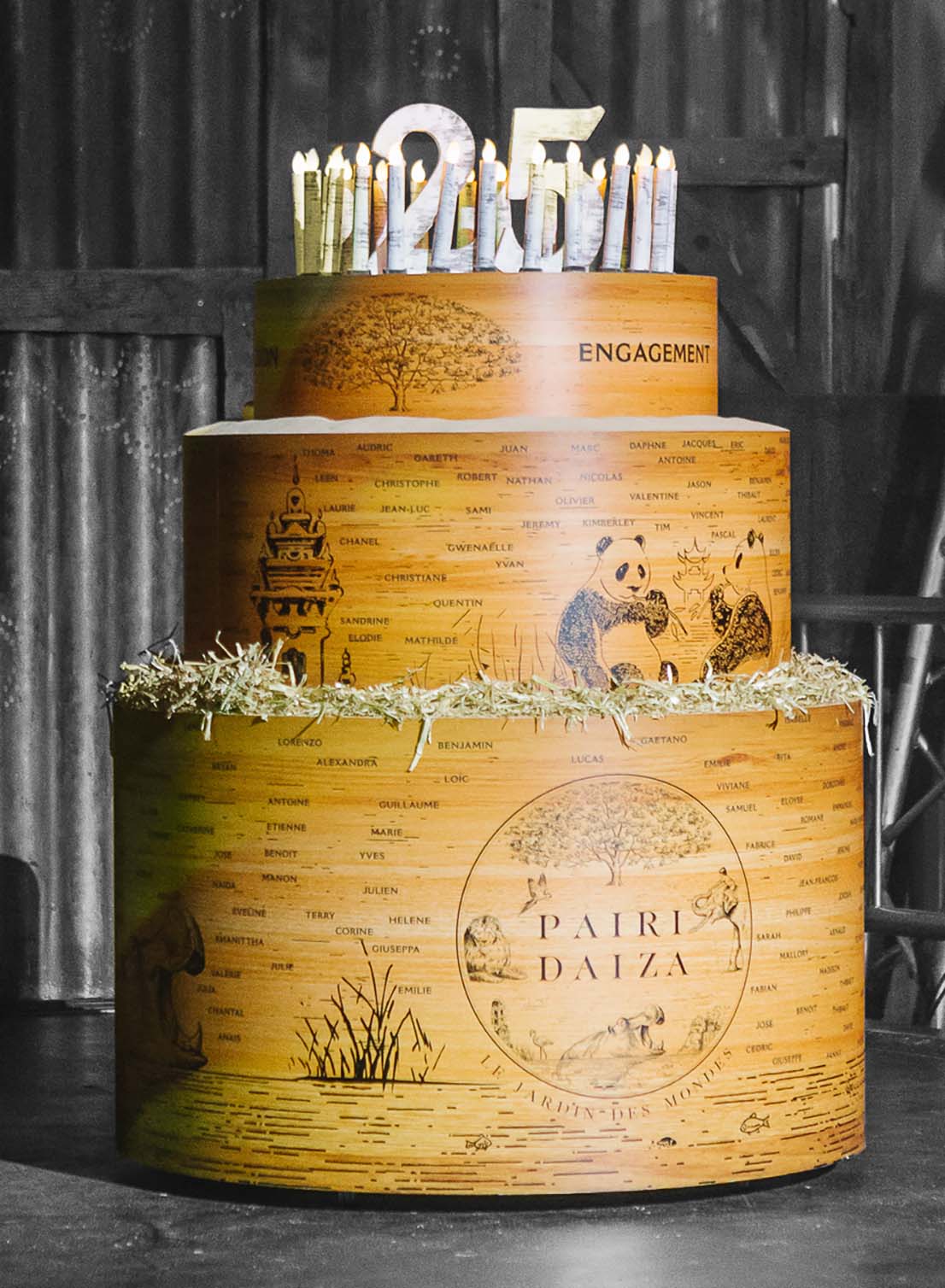 Time to turn your vision into reality?We're ready when you are.